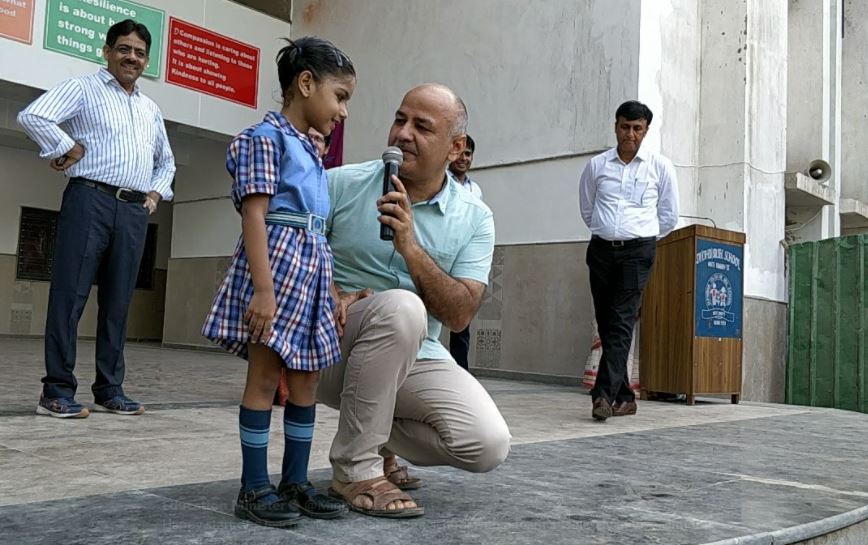 Delhi's Aam Aadmi Party government has earned itself a stellar reputation across the world for its radical education reforms over the past two years. Now, a scholar at Harvard University's Graduate School of has begun research into a highly successful intervention of the AAP government in schools: School Management Committees (SMCs). The Directorate of Education, Delhi government, has granted permission to Harvard University to conduct research into the working of the SMCs.
Senior leader of the party and Advisor to Delhi's Deputy CM, Atishi Marlena, tweeted about this development:
Delhi's work on parent participation in schools via School Management Committees (SMC) gets acclaim; @Harvard to do research on Delhi SMCs pic.twitter.com/99K4XBE40c

— Atishi Marlena (@AtishiMarlena) September 8, 2017
You can read more about the SMCs and their impact in government schools in a blog written by Ms Marlena for the AamAadmiParty.Org website earlier.
This is an excerpt from the blog:
School Management Committees or SMCs are mandated under the Right to Education Act 2009. An SMC is a body consisting of parents and teachers of a school, which is supposed to monitor and assist in the affairs of the school. Before September 2015, SMCs either didn't exist or were defunct. The government, with the help of civil society mobilized parents to participate in these elections. On September 5, 2015 elections were conducted for the first time all the 1023 schools run by the Delhi government.

SMCs consist of members who live in the vicinity of the school. They are therefore able to visit and monitor the functioning of the school on a regular basis. They feel a sense of ownership in this process, because their work as SMC members directly impacts the quality of education their own children have access to.

The true purpose of SMCs is to bridge the huge gap that exists between the government, the school and the community. By making parents take active ownership of education in schools, holding public servants accountable to the citizenry and by opening up the school to the community, the Delhi model of SMCs has been extremely successful. The model is not only strong in terms of its foundation being on genuine election of parent members, but also in successfully creating a strong sense of ownership and willingness in the community to participate in the education of its children (which also makes it a difficult idea to be abandoned by any party in power). However, the best aspect of this model is that it is not one which derives its strength just from its theoretical soundness like many policy models in India do — it draws its legitimacy from its effectiveness in practice on the ground.
When expressing your views in the comments, please use clean and dignified language, even when you are expressing disagreement. Also, we encourage you to Flag any abusive or highly irrelevant comments. Thank you.