Celebrating its first anniversary, Delhi's Film Policy 2022 has successfully transformed India's capital into an enticing filming destination that attracts both national and international filmmakers.
The Delhi government's implementation of the e-Film Clearance portal set the wheels in motion for this change. Serving as a one-stop solution, this digital platform significantly eases the process of procuring shooting permissions from a range of agencies like the local police, traffic police, civic bodies, Public Works Department (PWD), Delhi Metro, Delhi International Airport Limited, National Highway Authority of India, and the forest department among others. Offering clearance within a promised period of 15 days, the portal has been a major factor in luring filmmakers to Delhi.
With 500 locations to choose from, as listed by the Delhi Tourism and Transportation Development Corporation (DTTDC), the top choice for many has been Chandni Chowk. Its quaint appeal, irresistible food outlets, and close vicinity to monumental landmarks such as the Red Fort and Jama Masjid have endeared it to creative minds. Filmmakers have also frequently chosen other popular spots like India Gate, CP, INA Dilli Haat, Kartavya Path, Rashtrapati Bhavan, Delhi Metro, and the historically significant Lutyens' Delhi.
Since the introduction of the policy, Delhi's status as a film location has seen a considerable rise. Before the policy's enforcement, an average year would see less than 30 films shot in Delhi, either wholly or partially. But, within the first year of the policy's operation, the Delhi government recorded 59 applications from production houses, reflecting a growing interest in the city as a film location.
However, the surge in interest is not solely due to the diverse locations and streamlined clearance process. The policy also incorporates various benefits to filmmakers, with the goal of establishing Delhi as the premier shooting locale in the years to come. The policy, for instance, provides filmmakers with a subsidy on production costs when they engage local talent. This subsidy is evaluated based on a point system that considers factors like location choice, location branding in Delhi, local artist engagement, and expenditures made during the pre-production, production, and post-production phases. Filmmakers can only claim this incentive after their film has been released.
Despite lingering apprehensions about high filming costs in Delhi, it's essential to understand that the tourism department's role is purely facilitative and it does not influence the fees levied by various agencies.
As Delhi's Film Policy continues to evolve, it is set to keep attracting filmmakers to the capital. Thanks to its enticing incentives, simplified processes, and a backdrop of architectural diversity and cultural richness, Delhi has positioned itself as a compelling and feasible filming location, thereby becoming a creative industry hub.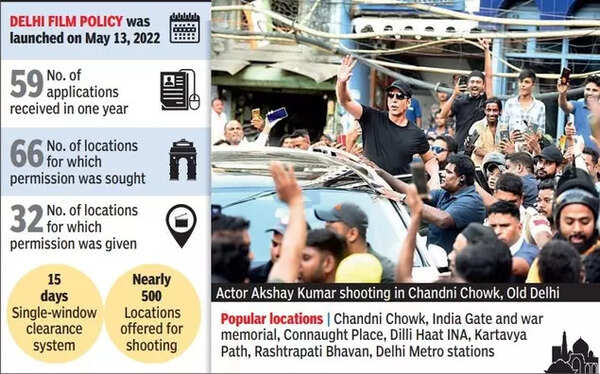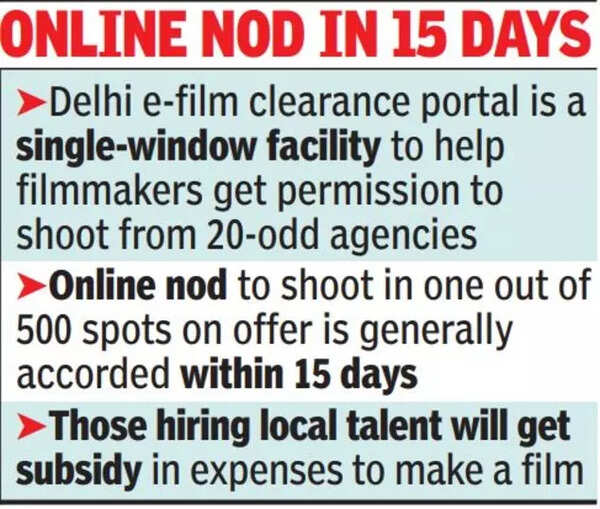 When expressing your views in the comments, please use clean and dignified language, even when you are expressing disagreement. Also, we encourage you to Flag any abusive or highly irrelevant comments. Thank you.