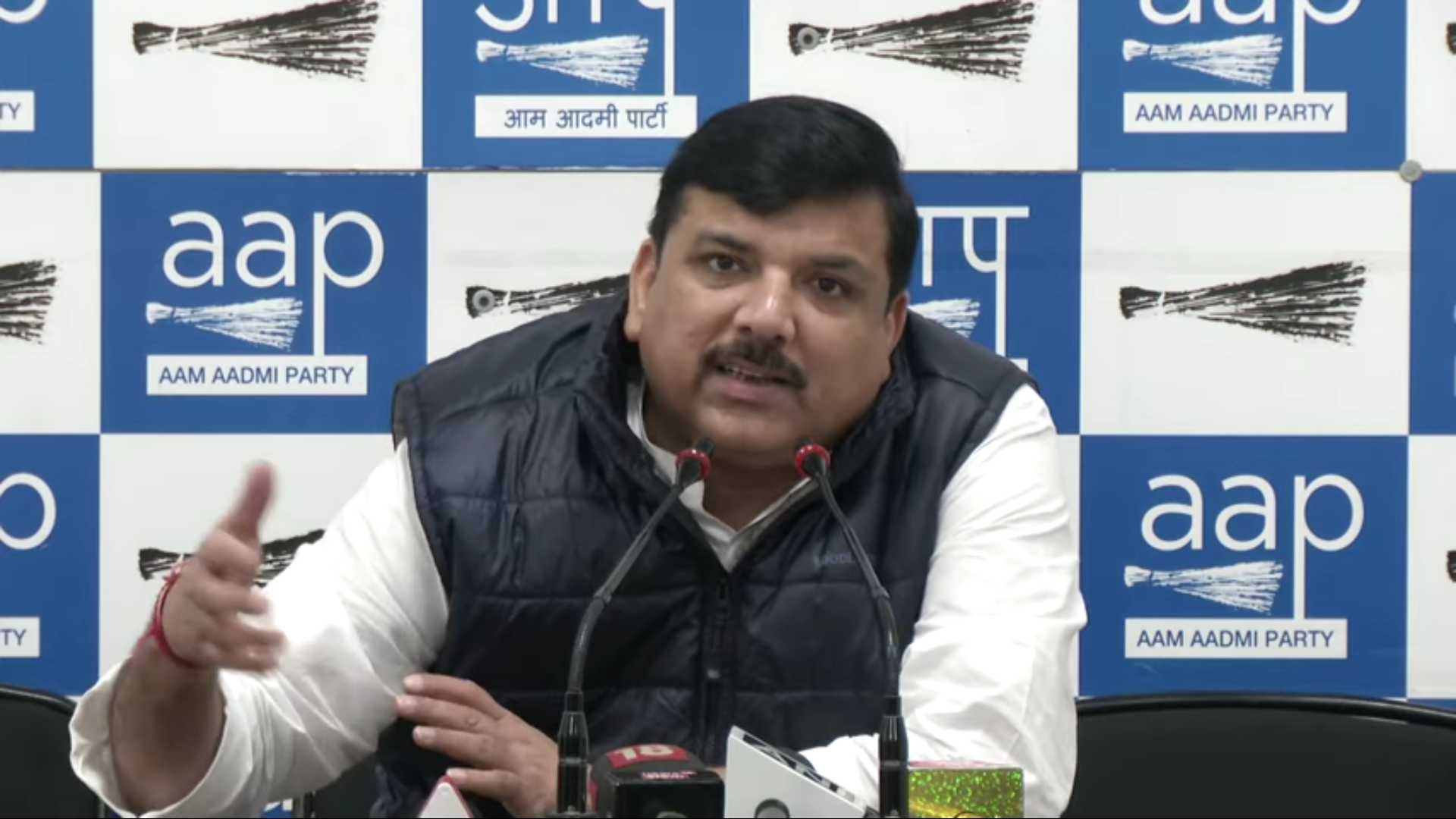 The law and order situation in India's national capital today is a matter of serious concern. Our party is quite worried and Delhi Chief Minister Mr Arvind Kejriwal has sought time from the Union Home Minister Mr Amit Shah on the issue.
A proper and thorough inquiry is required to find out who burnt the buses on Sunday, who is behind the conspiracy, and BJP's role in the entire incident needs to be exposed.
Peace should be restored at the earliest and we have appealed to Delhiites to stay away from any activity where there could be a possibility of any kind of violent activity.
Need of the hour is to ensure that we raise our voice in a completely democratic manner within Constitutional permitted limits with all courage.
Aam Aadmi Party strongly condemns the brutal police repression against the students of Jamia University.
The entry of police inside the university campus and the repression let loose by it in the library and the hostels needs to be condemned in strongest possible terms.
Ever since Mr Amit Shah has taken over as the Home Minister of India, it is highly condemnable that the Delhi Police has been resorting to extreme brutalities on all sections – lawyers, students, farmers, differently abled persons and even women.
Even what happened yesterday showed the real character of the central government.
Given this entire context, it is of utmost importance that rule of law needs to be restored in Delhi.
BJP is resorting to its original dirty politics sensing its rout in the coming Assembly elections, It needs to be kept in mind that even before the 2015 Assembly polls, BJP had tried the same tactics in Trilokpuri and Bawana.
BJP is resorting to its same tactics by defaming the Okhla MLA Amanatullah Khan, though it is in public domain that the MLA was not even present at the spot where the agitation turned violent. His movement of Sunday is publicly known and is recorded in CCTV cameras of the area.
When expressing your views in the comments, please use clean and dignified language, even when you are expressing disagreement. Also, we encourage you to Flag any abusive or highly irrelevant comments. Thank you.