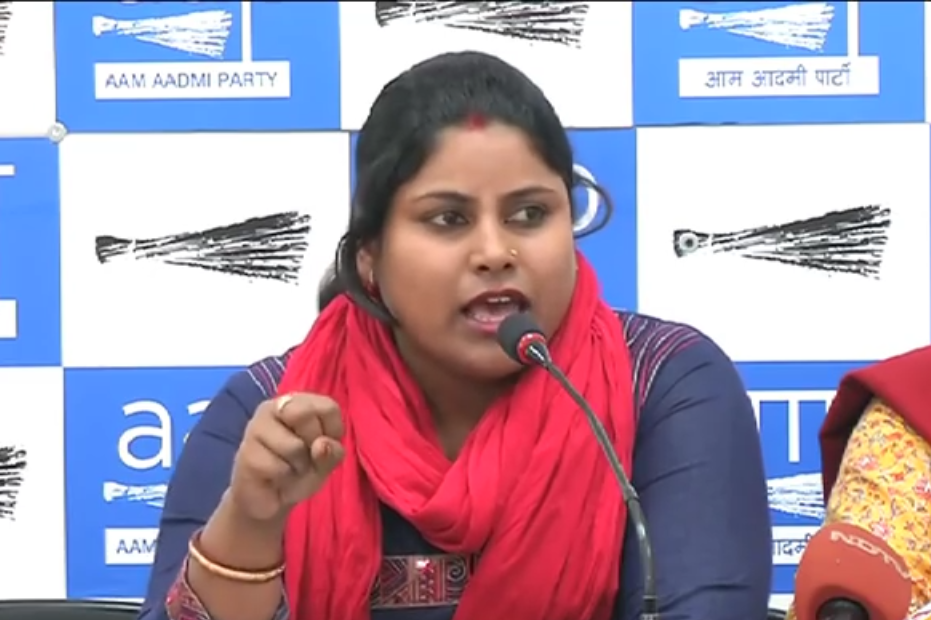 A delegation of 43 MLAs had visited Lieutenant Governor Anil Baijal's office to request him for expeditious approvals for new Mohalla Clinics. Although the L-G did not meet the MLAs for very long, they stayed put for several hours with the hope of getting the opportunity to convey to the L-G their constituents demand for Mohalla Clinics. One of the MLAs at the L-G House, was Sarita Singh, who is in her seventh month of pregnancy.
The wait was unexpectedly long, and Singh's health deteriorated. In such circumstances, the treatment meted out to her by the L-G's staff was utterly inhumane and insensitive. In a letter to the L-G, she has written about what she had to undergo during her time at his residence.
कल @LtGovDelhi कार्यालय की आपबीती से अवगत कराने के लिए LGसाहब को पत्र
मैं दुआ करूँगी जो कल मेरे साथ हुआ वो किसी केसाथ न हो@ArvindKejriwal pic.twitter.com/06aIrByegV

— Sarita Singh (@AapsaritaSingh) August 31, 2017
While one can grant a degree of hostility out of political compulsions, compassion and humanity must always take precedence in such matters. As an elected representative, despite being advised against it by her doctors, she insisted on meeting the L-G because her constituents have waited far too long for a Mohalla Clinic. She thought it her duty to represent their interests before the L-G, who had not cleared the relevant files for many months.
Read the full text of her letter in English here:
This is to inform you that I am an MLA, an elected representative of people, in your government. I along with my fellow MLAs had come to your office yesterday to meet you regarding an important issue of Mohalla Clinic. Since people of Delhi are suffering from various kinds of diseases and are miserable and are asking for medical help in their respective areas, we had come to request you to clear the Mohalla Clinic file, which is being pushed away indeterminately for many months now. You should know that I am seven months pregnant and due to various complications, the doctors have advised me to take complete bed rest. Still I considered it important to meet you regarding the issue of an effective healthcare system for people and came to your office. But I was extremely hurt by the way I was mistreated at your office.

We are the products of a movement and we aren't habitual of luxury, and I didn't come to your office to experience hospitality. But because I was not able to take my medicine, my health deteriorated and despite the repeated pleas by my colleagues Ms. Alka Lamba and Mr. Somnath Bharti, I was not allowed to send for medicine and food from my car parked right outside your office. Your officials told us that it was your order that we should not be given anything. We weren't even provided tea/water in the office despite our repeated requests. Why was I subjected to such inhuman behavior?

You have a daughter and as a father, I hope you will sympathize with the pain I went through. Yesterday I was in agony and could not do anything. I pray that no other woman is subjected to such behavior ever.
The barriers to entry for women in politics are many. Sarita Singh has swum against the tide and become a popular woman leader of Delhi. It is unfortunate that such incidents continue to take place, exposing the deeply patriarchal sensibilities that still plague society.
When expressing your views in the comments, please use clean and dignified language, even when you are expressing disagreement. Also, we encourage you to Flag any abusive or highly irrelevant comments. Thank you.