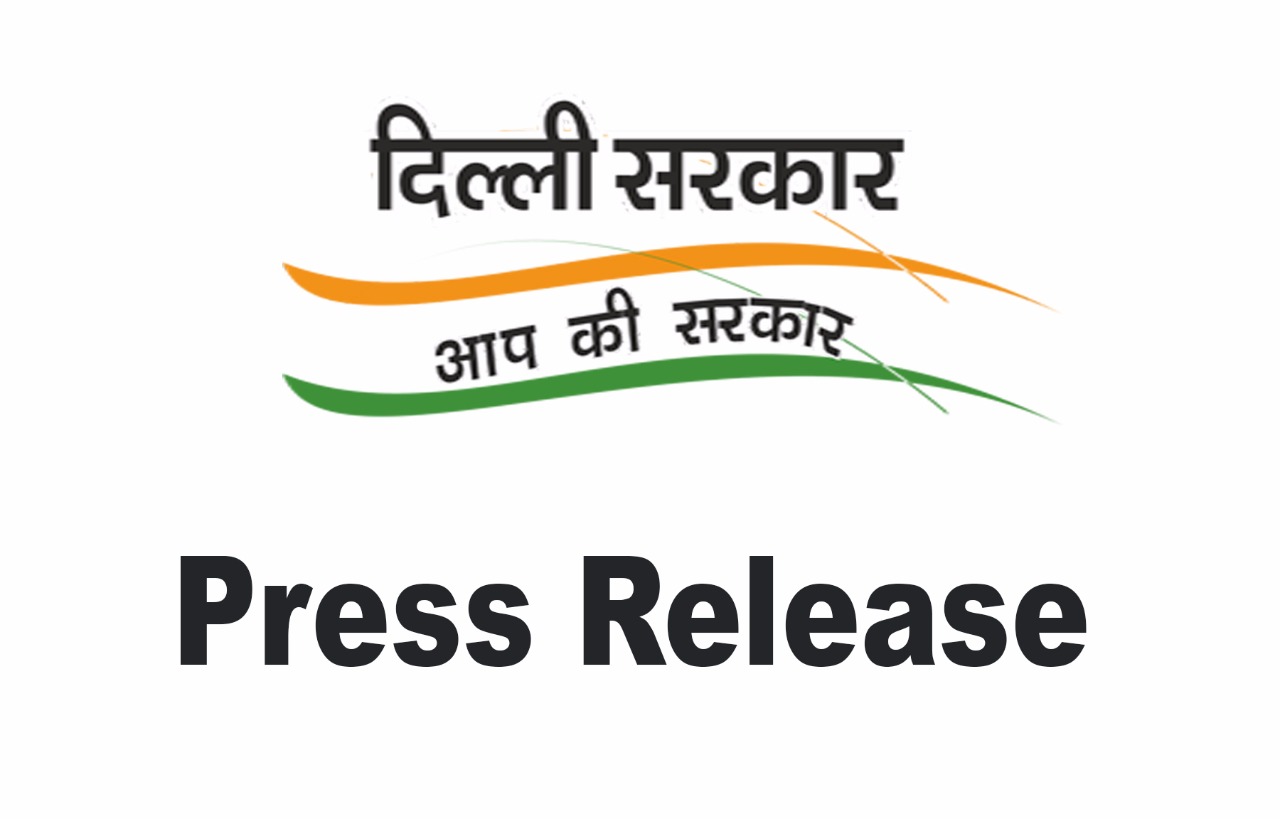 CM Sh. Arvind Kejriwal and Dy CM Sh. Manish Sisodia inaugurate the modern Ph 2 Campus Of Delhi Govt's premier technological institute, IIIT Delhi.
– Located in Okhla Industrial Area, IIIT-D caters to more than 1800 students offering P.hD. Program (Areas of CSE, ECE, Mathematics, CB, and SSH); B.Tech Program (CSE, ECE, CSAM, CSD, CSSS, CB) and Specialised M.Tech Program.
– Inauguration of Phase II adds around 70,000 sqm of built-up area. The founding stone for this development at IIIT-Delhi campus was laid by Shri Manish Sisodia in May 2015.
Delhi CM Sh. Arvind Kejriwal & Dy CM & Education Minister Sh. Manish Sisodia inaugurated the sprawling Phase 2 Campus of the premier Tech institute of Delhi Govt – IIIT Delhi in Okhla Industrial Area on Tuesday. Starting with an intake of 60 in 2008 in one B.Tech program, its intake has increased up to 425 in 6 B.Tech programs. Ph.D admissions are up from a few to about 30. The programme was also attended by local MLA Sahi Ram.
The Phase 2 construction will permit the Institute to further expand to a total capacity of about 300 students and 150 faculty members. New Academic Block, Lecture Hall Block, Residential (Faculty Residence) Block, Hostel Block H1, Hostel Block H2, and Sports Block are built in the campus and collectively called Phase II. The six-story Lecture Hall Block with one 500-seater and two 300-seater lecture theatres, classrooms and labs is complete now and would be put to use. Moreover, the Sports Block will have four stories with specialized walling in two squash courts, badminton court, swimming pool, gymnasium, yoga room, multi-purpose hall and several well-furnished guest rooms. This second phase of IIIT-Delhi campus will also have solar power plants in all its new buildings with a capacity of around 220KWp. Almost 95% of the construction and furnishing works is already completed. Another highlight is that – all sewage treated with STP and water used for irrigation; rain water harvesting to recharge ground water.
Education Minister Sh. Sisodia recalled that the foundation of the institute was laid down by him in 2015 & highlighted the rarity that within just 3 years such a sprawling campus has been built. Identifying three major things that highlight the priority to higher education by previous governments – One being the Delhi University Act from before Independence, that disabled the formation of any affiliating University except one, two being the lack of land demarked for schools & colleges in Delhi by land controlling authorities & thirdly the money allocated to education.
While working within its purview, the current Govt has doubled the budget on Education & has been expanding the campuses institutions like Delhi Technical University, Ambedkar University, IIIT Delhi as much as possible. Talking to the students, he appealed that the nation of the future expects them to become job creators & not job seekers.
CM Sh. Arvind Kejriwal congratulated the students saying, "I have been to several campuses across the world, but your campus is one of the most beautiful campuses I've ever seen." He stressed on the shortage of Higher Education capacity and the irony that many students with 97-98% also don't get good colleges. He firmly stressed that no nation can be developed unless the people of the nation are well educated, it is a necessary but not sufficient condition. "Education is a mission, an ideology for us. That is why we doubled the budget on Education, and that is why Manish Sisodia is working so hard to motivate teachers & principals to a better Education system." He ended by wishing that the young students enjoy their golden time in college.
When expressing your views in the comments, please use clean and dignified language, even when you are expressing disagreement. Also, we encourage you to Flag any abusive or highly irrelevant comments. Thank you.