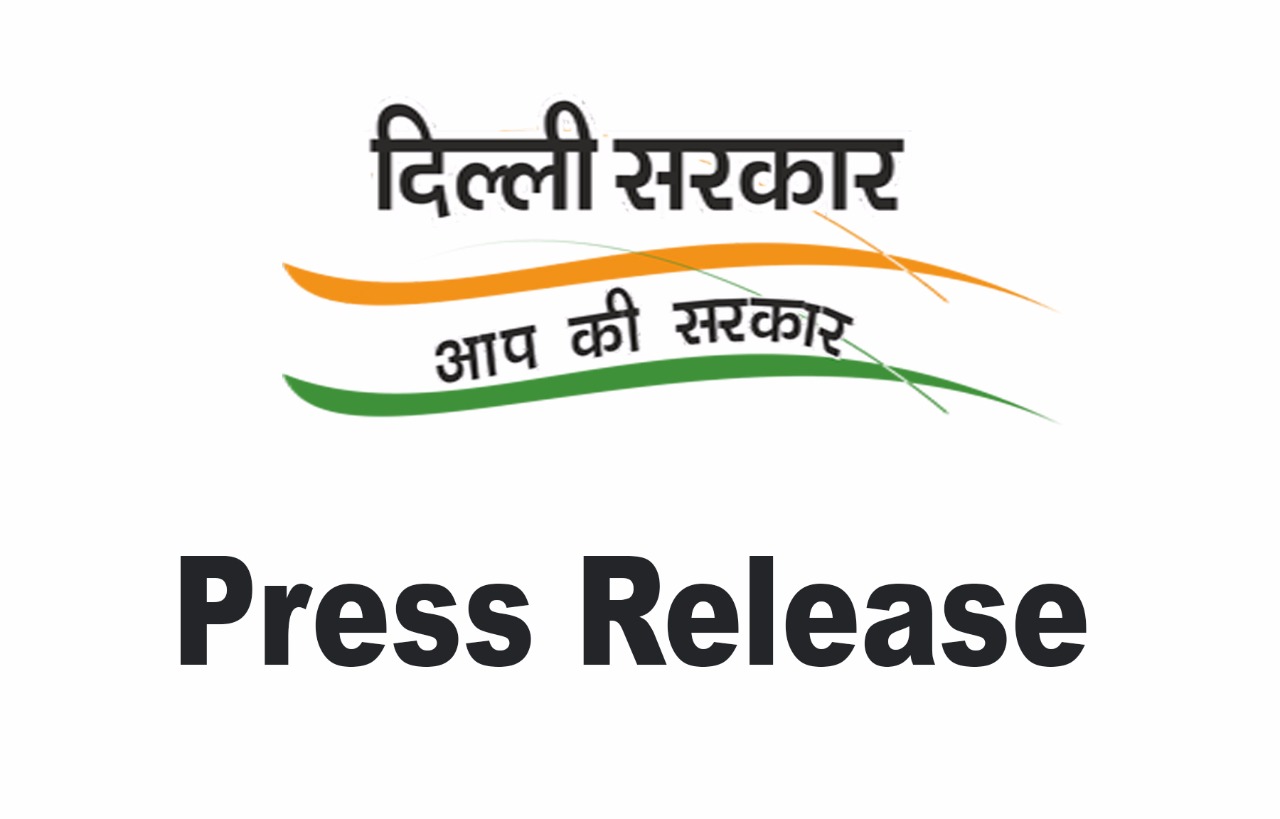 Department suspends license of 2 FPS, registers FIR against one.
Food & Civil Supplies Minister Mr Imran Hussain on Wednesday conducted surprise inspection of two Fair Price Shops (FPS) in Mangolpuri area, along with Delhi Vidhan sabha Deputy Speaker Ms Rakhi Birla  to check the compliance of guidelines and norms by  FPS dealers for delivery of Specified Food Articles (SFAs) to the ration card holders.
During the inspection, the FPS in L- Block, Mangolpuri was found closed. All the Fair Price Shops are required to remain open from 9.00 AM to 1.00 PM and 3.00 PM daily with a weekly off, in accordance with the existing orders of the Government. However, the FPS was found closed on a working day. FPS owner was contacted on phone by the officials of Food & Civil Supplies Department but he expressed his inability to reach for opening the FPS at the time of inspection.
Mr Hussain directed the sealing of this FPS and strict action against the FPS owner, including suspension of license as per provisions of law.
During inspection of the FPS at N Block, Mangolpuri, more than 100 women ration beneficiaries assembled at the site. They complained about the regular misbehaviour of the FPS owner, use of threatening language, delay in distribution of ration etc. Ration beneficiaries also pointed out various irregularities and shortcomings being committed by the FPS owners while distributing specified food articles under the Public Distribution System. FPS owner even tried to misbehave with enforcement staff.
The Minister took a serious view of the matter and directed the Department of Food & Civil Supplies for taking stringent action against the concerned FPS dealer as per law viz. suspension/cancellation of licence including lodging of FIR.
The Minister issued directions to Commissioner, Food and Civil Supplies to seek explanation of concerned Food and Supply Officer (FSO), Food & Supply Inspector (FSI) and Assistant Commissioner (FCS) regarding the discrepancies/irregularities found at the two FPS in question.
Food & Civil Supplies Department of Delhi Govt. is responsible for effective implementation of National Food Security (NFS) Act, 2013.
At present, more than 72.78 lakh beneficiaries are covered for drawing ration as per entitlement in Delhi.
The Department has issued guidelines from time to time in order to ensure that targeted ration beneficiaries get their due amount of specified food articles in time and also to ensure prevention of undesirable activities by unscrupulous FPS dealers.
These guidelines inter-alia mandate the FPS dealers to provide various information to the ration card holders under the National Food Security Act, 2013 viz. name of Licensee and Authority Letter No., stock of foodgrains received during the month, previous day's closing stock and current day's opening stock, timings of opening and closing of the FPS including lunch break, entitlement of foodgrains, scale of issue, retail issue prices, toll-free helpline no., samples of specified food articles (sugar, wheat and rice), weekly off day and complaint register number.
Further, the FPS dealers are also required to display details of prescribed authorities for redressal of grievances relating to quality and quantity of foodgrains as per National Food Security Act, 2013. The prescribed authorities are – Food & Civil Supplies Officer (FSO) of the Circle has been designated as approving authority of the cards, Additional District Magistrate of the District has been designated as District Grievance Redressal Officer (DGRO) who also acts as Appellate Authority and State Food Commission (Public Grievance Commission) has been designated as Reviewing Authority, as per the Act.
The Department guidelines also provide for various kinds of penalties in the event of stock variation found on the part of concerned FPS dealer. In case of variation of stocks upto 50 kg of SFAs, a penalty of Rs. 5000 needs to be imposed on the erring FPS dealer. In case of variation of more that 50 kgs of all the SFAs combine together, the FPS license is suspended for 03 months after initiating quasi-judicial proceedings at the level of Zonal Assistant Commissioner.
Further, there is provision for suspension of license and lodging of FIR under Section 7/10 of Essential Commodities Act, 1955. Further more, in case any dealer is found over-charging for the SFAs and other violations immediate suspension of license has been prescribed by the Department.
When expressing your views in the comments, please use clean and dignified language, even when you are expressing disagreement. Also, we encourage you to Flag any abusive or highly irrelevant comments. Thank you.