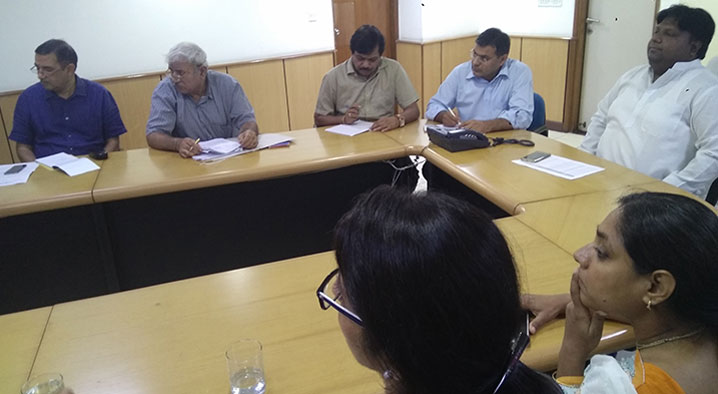 Environment and Forest Minister Mr Imran Hussain on Monday met a delegation of environmentalists led by Ms Padmavati Dwivedi in presence of senior officers of the Forest Department, PWD and Traffic Police regarding felling of trees along the Aurbindo Marg.
The Minister asked all the concerned departments present in the meeting to come up with a harmonious solution to protect trees alongwith action for removal of traffic congestion.
Mr Hussain asked the environmentalists to get in touch with the special task force led by the DCP (Traffic) on this issue. He also asked the Horticulture Department to suggest a better solution for protection of trees.
He observed that removal of traffic congestion is a priority for the Delhi government. Moreover protecting trees, maintaining existing pedestrian lane, slip lane, developing cycle tracks etc. are also top priorities. The minister expressed optimism that with the combined effort of all the departments and environmentalists, a long term solution can be found.
Mr Hussain observed that air pollution is a serious matter in Delhi. Poor quality of air is responsible for falling health standards leading to Asthma, Bronchitis etc. among the children and elderly citizens. Green cover acts as a buffer against air pollution. Holistic solution to the problem has to be evolved.
Next review meeting will take place after 15 days.
When expressing your views in the comments, please use clean and dignified language, even when you are expressing disagreement. Also, we encourage you to Flag any abusive or highly irrelevant comments. Thank you.