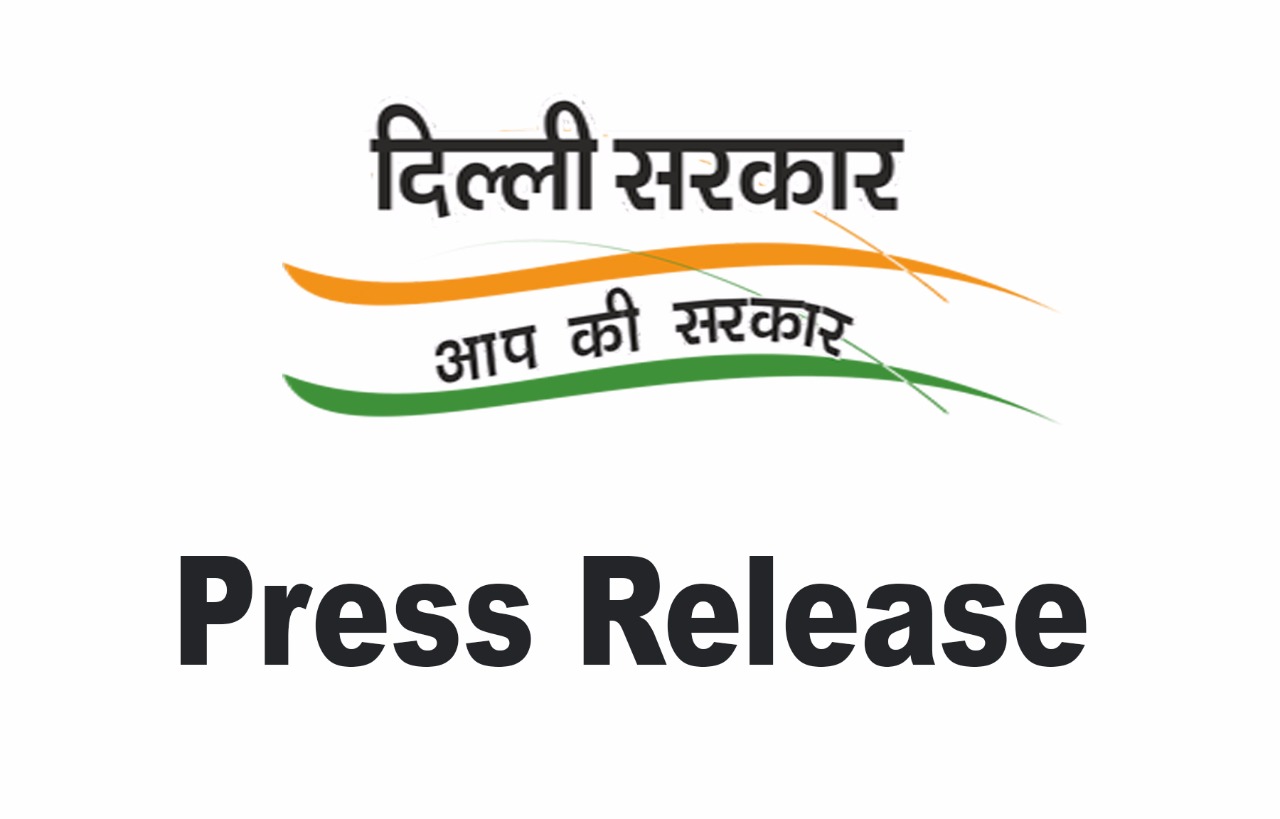 CHIEF MINISTER INAUGURATES "THE CAPACITY BUILDING PROGRAMME ON SUBSTANCE ABUSE" IN THE PRESENCE OF JUSTICE, MS MUKTA GUPTA OF DELHI HIGH COURT
3500 GOVERNMENT SCHOOL TEACHERS AND OFFICERS OF DIRECTORATE OF EDUCATION PARTICIPATE IN THE PROGRAMME
SHRI SISODIA APPEALS TEACHERS TO MOULD THE STUDENTS TO CREATIVE AND POSITIVE ADDICTIONS AND BRING OUT THEM FROM THE HARMFUL AND HAZARDOUS USE OF PSYCHOACTIVE SUBSTANCES
The Deputy Chief Minister, GNCTD, Shri Manish Sisodia  while inaugurating the "Capacity Building Programme on Substance Abuse"  organised by the SCERT at Thyagaraj sports Complex today,  said that each and every one is indulged in some kind of their own addictions like passion for dance, music, study, painting, social works, etc. He requested to the teachers that they should mould the directions of the students to such kind of creative and positive addictions.   He told mindfulness activities from happiness curriculum will also help the students to utilise their energy in creative and positive sense.
Ms. Justice Mukta Gupta, Delhi High Court appreciated SCERT for taking these initiatives to orient and equip the teachers for such kind of skills so that they can work at the prevention level.
SCERT organized Capacity Building Programme on Substance Abuse 'संवाद से संकल्प' for 3500 Government School teachers and officers of Directorate of Education, other local bodies of Delhi State. The aim of this programme is to create awareness among teachers regarding the Substance Abuse as its magnitude is increasing day by day. Substance Abuse refers to the harmful or hazardous use of psychoactive substances, including alcohol and illicit drugs which can further result in dependence syndrome to behavioural, cognitive and physiology aspects. Excessive use of these drugs resulted depicts harmful effects on day to day activities and sometimes it can also become fatal.
Sessions was started by Welcome Address from Director of Education, GNCTD in which he reveals the statistics of some surveys about the Substance Abuse.
During the programme sessions was taken by different Resource Persons from Delhi State Legal Service Authority, AIIMS, Directorate of Health Services, Psychologists and NGOs on different issues like the youth today, Window to the new world of drugs, Identification & management of substance use among school children, Intervention strategies for the Drug Abusers and Addicts & Role of School Health Scheme, Discussion on legal framework of Substance Abuse and importance of supporting children who have been able to come out of this menace.
SCERT also brought out a handbook on "Substance Abuse" which was released by Dy. Chief Minister, Shri Manish Sisodia and Justice, Ms Mukta Gupta. The handbook was distributed to all Dignitaries, teachers and other stake holders. This handbook aims to fill the knowledge gap by providing information about the disorder of drug addictions including the many harmful consequences of drug use and basic approaches that have been developed to prevent and treat substance use disorders
Secretary of Education, GNCTD said that during the Juvenile Justice Court, School Health Schemes and our own observations reveals that few of our children are indulging in such type of activities. To overcome from these situations, Delhi Government has taken steps like appointment of Counsellors, Happiness Curriculum and development of clubs to channelize the energy of students in positive manner in schools. Today's programme is also an initiative for developing the capacity of teachers in identifying such problems and also the way in which these children need to be tackle.
The students of B.Ed. presented wonderful Nukkad Natak on "Substance Abuse" which was liked by the audience.
When expressing your views in the comments, please use clean and dignified language, even when you are expressing disagreement. Also, we encourage you to Flag any abusive or highly irrelevant comments. Thank you.