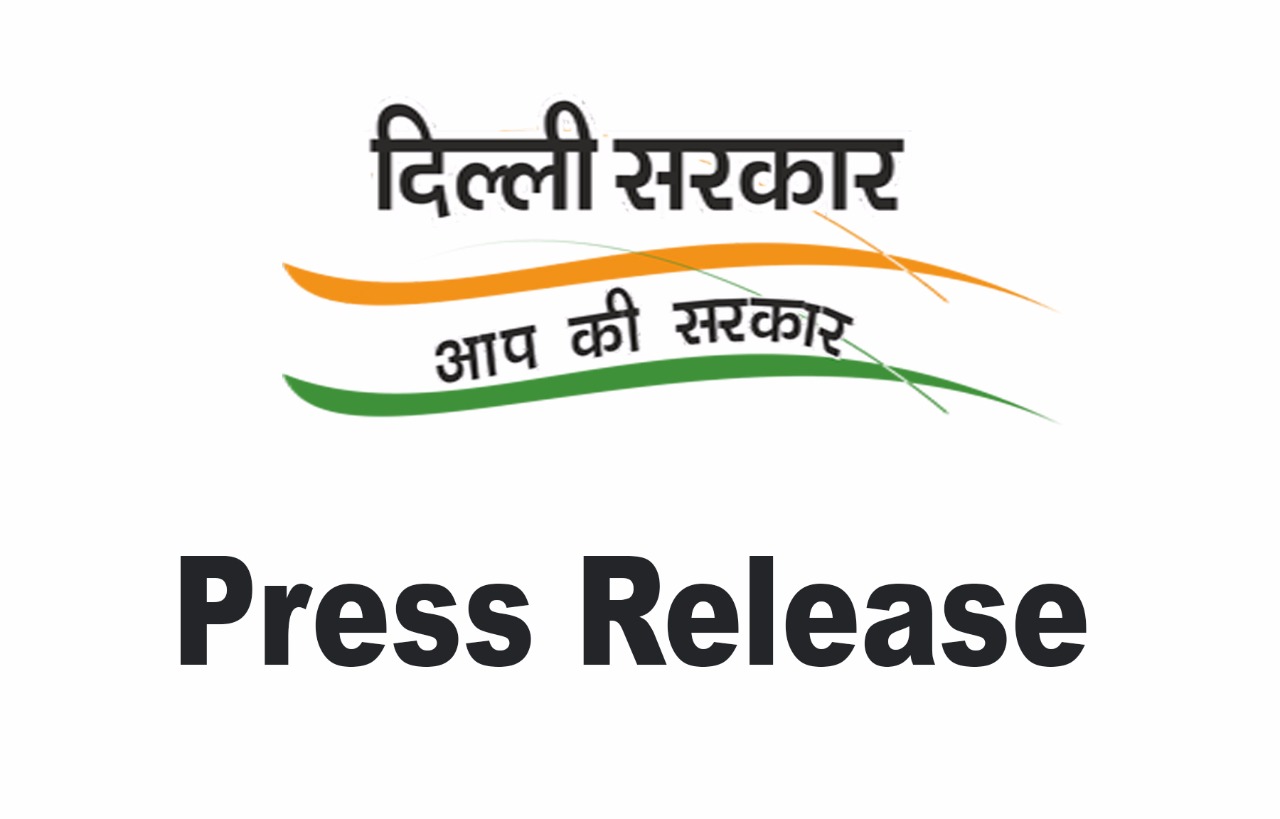 Deputy Chief Minister, Shri Manish Sisodia releases Annual Report on " Registration of Births and Deaths in Delhi-2016"
The number of births registered in Delhi during 2016 were 379161 as compared to 374012 during 2015 and 373693 during 2014
Out of 379161 total registered births in 2016,  199358 (52.6%) were male and 179738 (47.4%) were female
The Deputy Chief Minister, Shri Manish Sisodia today released Annual Report on "Registration of Births and Deaths in Delhi-2016" prepared by the Directorate of Economics and Statistics.
Releasing the Report, Sh. Sisodia informed that the number of births registered in Delhi during 2016 were 379161 as compared to 374012 during 2015 and 373693 during 2014. Out of 379161 total registered births in 2016,  199358 (52.6%) were male and 179738 (47.4%) were female.  The birth rate works out to 20.38 per thousand population during 2016 as against  20.50 during 2015. Out of total registered births in Delhi during 2016, 34.57% were registered in North DMC, 31.07% in South DMC, 21.04% in East DMC, 12.19% in NDMC and 1.13% in Cantonment Board Area.
Sh. Sisodia informed that the Institutional births have increased from 315694 (84.41%) in 2015 to 328872 (86.74%) in the year 2016. Out of 3.29 lakhs institutional births, about 2.21 Lakhs (67.21%) births  occurred in the Government Hospitals as compared to 2.12 lakhs (67.16%) births in 2015. Average number of birth per day in Delhi works out to 1036 in the year 2016 as compared to 1025 in 2016.
Age-group of the mother at the time of delivery reveals that in maximum ( 43.58% ) cases it was 20-24 years followed by 36.52% cases in 25-29 years age group and in 16.8% cases the age of mother was more than 30 years.
Shri Sisodia informed that the Infant Mortality Rate per thousand live births has decreased from 23.25 in 2015 to 21.35 in 2016.
The Deputy Chief Minister pointed out that the Sex Ratio (Number of females per thousand males) at birth increased from 898 in the year 2015 to 902 in the year 2016.
Shri Sisodia informed that the total number of deaths registered in Delhi during 2016 were 1.42 lakhs as compared to 1.25 lakhs in 2015.  Average number of deaths registered per day in Delhi works out to 387 during the year 2016. The death rate per thousand population works out to 7.61 during the year 2016. About 64% of the total deaths were reported by the Hospitals and remaining 36% were domiciliary deaths.
The report reveals that the average number of births per day in Delhi during 2016 is 1036 and average number of deaths is 387. Thus the net natural increase in population of Delhi is 649 per day and 2.37 lakhs in a year. The remaining increase in the population of Delhi is due to migration.
When expressing your views in the comments, please use clean and dignified language, even when you are expressing disagreement. Also, we encourage you to Flag any abusive or highly irrelevant comments. Thank you.