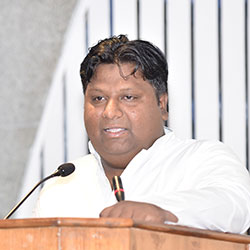 Delhi's Environment Minister Imran Hussain has written letters to the state governments of the states of Punjab, Haryana, Uttar Pradesh and Rajasthan requesting that the concerned authorities of the states take preventive measures against large scale burning of crop residue, so that the spike in air pollution witnessed in Delhi and NCR last year is not repeated this year.
The National Green Tribunal and the Delhi High Court have also, on multiple occasions asked the above states to submit an action plan regarding the same. During winters, Delhi's meteorological conditions result in aggravated air pollution levels, especially particulate matter. In November, 2016, due to the climatic conditions over Delhi and the burning of crop residue in neighbouring states, the people of Delhi had to face acute difficulty.
The AAP government is taking every step possible to prevent a repeat of the situation, and the letters to neighbouring states is a step in this direction.
Hussain shared this update over Twitter:
Have written letter to Punjab, Haryana, UP, Rajasthan govt to curb burning of agricultural residue to ctrl air pollution in Delhi. pic.twitter.com/MXMZmecPGV

— Imran Hussain (@ImranHussaain) August 12, 2017
You can read the letters here:
When expressing your views in the comments, please use clean and dignified language, even when you are expressing disagreement. Also, we encourage you to Flag any abusive or highly irrelevant comments. Thank you.