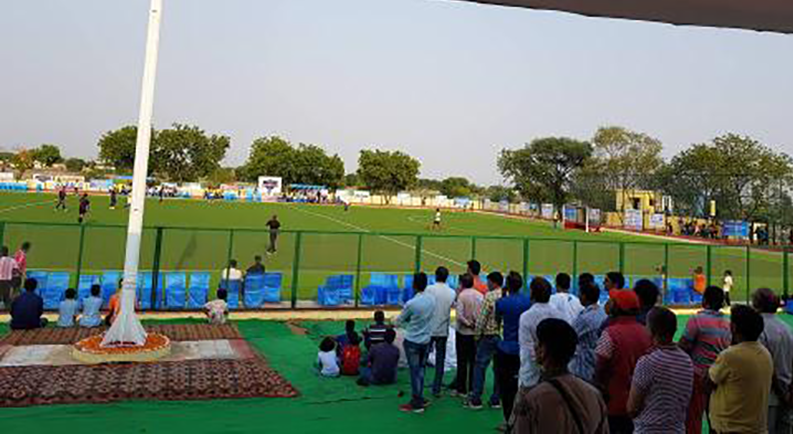 Delhi government's Ghuman Hera school in Najafgarh, becomes India's first school to count a world class astroturf for hockey as one of it's facilities for students. The turf was built in record time of 12 months at Rs 3 crore less cost than what had been estimated.
Delhi CM Arvind Kejriwal, Deputy CM Manish Sisodia and Transport Minister Kailash Gehlot inaugurated the turf on 24th June. CM Kejriwal said in his tweet that the turf at Ghuman Hera was Delhi's third after the ones at National Stadium and Shivaji Stadium.
Hockey training in India has suffered because of the shortage of astro turfs for young players to practice on. Often, players begin practicing on astro turfs only once they reach National level games. The construction of the astro turf at a Delhi government school is big boost to sports in Delhi, as budding hockey players now have access to a facility that will make them competitive on the world stage.
When expressing your views in the comments, please use clean and dignified language, even when you are expressing disagreement. Also, we encourage you to Flag any abusive or highly irrelevant comments. Thank you.