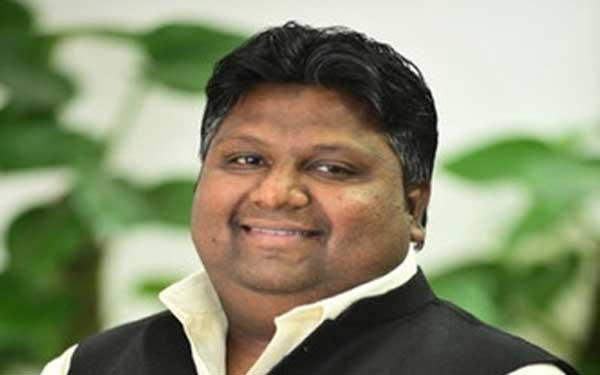 · Consumer Affairs Minister Imran Hussain reviews functioning of the department
· Minister stresses on zero pendency of cases in consumer forums
Consumer Affairs Minister Mr Imran Hussain on Monday reviewed the functioning of the Consumer Affairs Department, Delhi State Consumer Dispute Redressal Commission and various District Consumer Forums.
The meeting was attended by Commissioner, Food, Civil Supplies and Consumer Affairs (CFS) and several senior officers of the Department.
During the meeting, the officers informed that the Department is vigorously pursuing identification of adequate space for the functioning of four Benches of the Commission.
Few sites have been identified at Nigam Bhawan-Kashmere Gate, Din Dayal Upadhya Marg and VikasBhawan –II near Civil Lines etc. Commissioner Food, Civil Supplies and Consumer Affairs informed that the new site will be finalised in consultation with Hon'ble Justice, Veena Birbal, President, Delhi State Consumer Dispute Redressal Commission and the State government at the earliest. The new site will be not only convenient to the Presiding Officers of the Benches but also to the public.
For the convenience of Consumers and general public, Delhi government has sought to set-up Consumer Courts in every District in their vicinity.
Presently there are 10 District Consumer Forums functioning in various parts of Delhi. These District Forums are located at Tis Hazari Court for North District; Udyog Sadan, Qutub Institutional Area for South -I and South II Districts; Convenient Shopping Centre, Shalimar Bagh for North-West District; C Block Community Centre, Janakpuri for West District; Weavers Complex, Nand Nagari for North-East District; Vikas Bhawan, I.P. Estate for New Delhi District; Local Shopping Centre, Sheikh Sarai –II for South West District; ISBT Building, Kashmere Gate for Central District and Convenient Shopping Centre, Saini Enclave for East District.
The Minister pointed out that South-West District Forum is functioning from South District. He directed the Department to expedite the efforts for shifting this District Consumer Forum to a site located in the South-West District itself. Department informed that it is in the process of finalizing a location in Dwarka at the earliest.
Mr Hussain directed Commissioner Food Safety to expedite the setting-up of a new District Consumer Forum approved by the Cabinet for Shahdara District.The CFS informed that the Consumer Affairs Department is in regular touch with the District Judge Karkardooma Courts for starting the functioning of Consumer Forum Shahdara from the Court Complex so that the consumers do not have to travel far and wide for availing legal assistance.
Mr Hussain also reviewed the pendency and disposal of cases with Commission and District Consumer Forums. Around 6,000 fresh cases are registered per year in the Commission and various District Consumer Forums and around 7,000 cases are disposed by them. However, there are about 18,000 pending cases.
The Consumer Affairs Department is in the process of devising a strategy for disposal of pending cases. It was informed that early disposal would require additional commitment of manpower, space, financial resources etc. and it would seem appropriate to devise a strategy/plan fixing a one year target for the disposal of pending cases. The Minister directed for expeditious working on a proposal in this regard.
Mr Hussain also directed the CFS for providing sufficient staff for smooth functioning of the Commission and District Consumer Forums. The Minister further directed creation of a separate cadre of staff for the State Commission and District Consumer Forums. The Department assured that the needful will be done expeditiously.
The minister reiterated the commitment of the Delhi government for protection of consumer rights. Consumer Protection Act seeks to promote and protect the rights of consumers such as protection against marketing of goods which are hazardous to life and property; the right to be informed about the quality, quantity, potency, purity, standard and price of goods, as the case may be, so as to protect the consumers against unfair trade practices; the right to be assured, wherever possible, of access to variety of goods at competitive prices; the right to be heard and to be assured that the interest of consumers will receive due consideration at appropriate forums and the right to seek redressal against unfair trade practices or unscrupulous exploitation of consumers and right to consumer education.
The object of the Act is also to provide speedy and simple redressal to consumer disputes through machinery set up at District, State and Central Levels. These quasi-judicial bodies observe principles of natural justice and have been empowered to give relief of specific nature and to award, wherever appropriate, compensation to consumers.
When expressing your views in the comments, please use clean and dignified language, even when you are expressing disagreement. Also, we encourage you to Flag any abusive or highly irrelevant comments. Thank you.