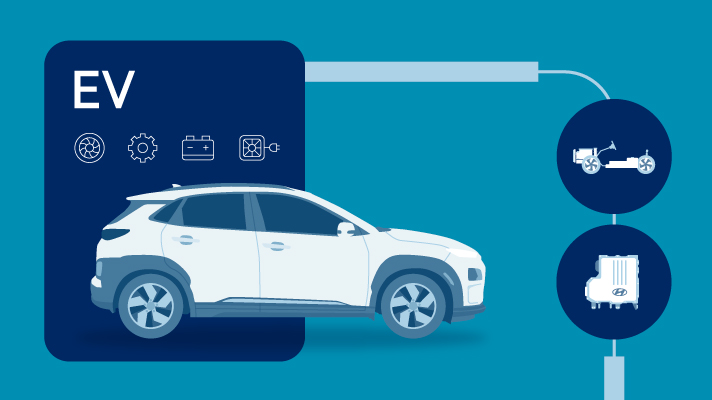 The Dialogue and Development Commission of the Delhi Government hosted a consultation on 25 January 2021 with leading financing institutions, vehicle manufacturers, delivery service providers, and fleet aggregators to discuss the various financing challenges in the adoption of electric vehicles in Delhi. The meeting was held under the umbrella of the 'Delhi EV Forum' which held its first meeting earlier on December 18th, 2020.
The meeting sought to identify various interventions that can be taken by the Delhi Government to encourage financing institutions to support the proliferation of electric vehicles in Delhi. The consultation was supported by RMI India and WRI India.
Speaking on the occasion, Shri Jasmine Shah, Vice-Chairperson, DDC, said "We are committed to accomplishing CM Arvind Kejriwal's vision to make Delhi the EV capital of India. Considering that lack of financing options for electric vehicles is a critical barrier for mass adoption, the discussion provided the necessary platform for leading financing institutions for a much-needed conversation among all the stakeholders."
Participants included major banks and financial institutions such as Yes Bank, IDFC First Bank, AU Bank, Punjab National Bank, Mannapuram Finance, delivery services providers including Delhivery, fleet aggregators, and OEMs such as Hero Eco, Mahindra Electric, etc. In the consultation, participants highlighted barriers related to the financing of electric vehicles
and suggested potentials solutions for the same.
"Since the launch of Delhi's EV policy, we have been committed to addressing various challenges that impeding the adoption of electric vehicles in Delhi. An important feedback that was received during our interaction with various stakeholders at the Delhi EV Forum was the higher interest rates on loans for electric vehicles due to persistent skepticism regarding EV technology coupled with issues of vehicle residual value and second-life of battery. In order to deliberate on these concerns, we hosted a discussion with all leading scheduled banks, Non-Banking Financial Company (NBFCs), and Micro Financing Institutions (MFIs) along with electric vehicles manufacturers and operators. We aim to support such a continuous dialogue and engagement of stakeholders to facilitate the smooth implementation of EV policy," Shah added.
"Though the challenge for banks for financing electric vehicles is the new technology and low resale value, banks have an important role to play for promoting volumes of electric vehicles segment through attractive loan terms. This discussion helped us in understanding the challenges in greater detail and work towards addressing these issues," Mr. Amit Bhatt, Executive Director, WRI India, said.
Ms. Akshima Ghate, Principal, RMI India, added, "Delhi's ambitious EV targets are a signal of its strong commitment to clean mobility. EV policy formulation has benefited from extensive stakeholder consultations, and these consultations will further support the implementation of the EV Policy as well. Delhi's policy is being hailed as one of the strongest sub-national EV policies globally. The government's decision to promote continuous dialogue will go a long way in ensuring that the policy achieves its targets by troubleshooting implementation barriers faced by early adopters of electric vehicles."
The Delhi Government notified its landmark electric vehicle (EV) policy on 7th August 2020 and has aimed at having an EV market share of 25% across all new vehicle sales in Delhi by 2024. The policy lays out a comprehensive strategy to enable a rapid transition to EVs in the national capital centered around five key pillars – targeted financial incentives, non-financial incentives, enabling charging infrastructure, raising public awareness, and building a green economy.
When expressing your views in the comments, please use clean and dignified language, even when you are expressing disagreement. Also, we encourage you to Flag any abusive or highly irrelevant comments. Thank you.