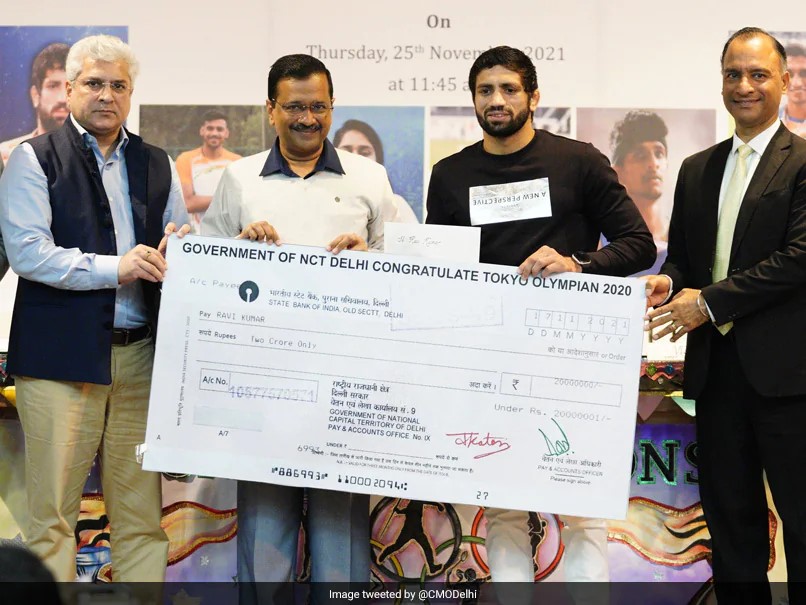 "Ravi Dahiya is a proud product of Delhi Govt School & then of Chhatrasal Stadium. He has been getting constant support from Delhi Govt's Mission Excellence scheme"

Deputy Chief Minister of Delhi, Shri Manish Sisodia
Delhi CM Shri Arvind Kejriwal felicitated wrestler Ravi Dahiya, silver medalist, 2020 Tokyo Olympics by giving him a Samman Rashi of Rs 2 crores. He also honoured bronze medallist Paralympian high jumper Sharad Kumar and other athletes Simran, Sarthak Bhambri, Amod Jacob and Kashish Lakra who made Delhi proud by representing India in these games.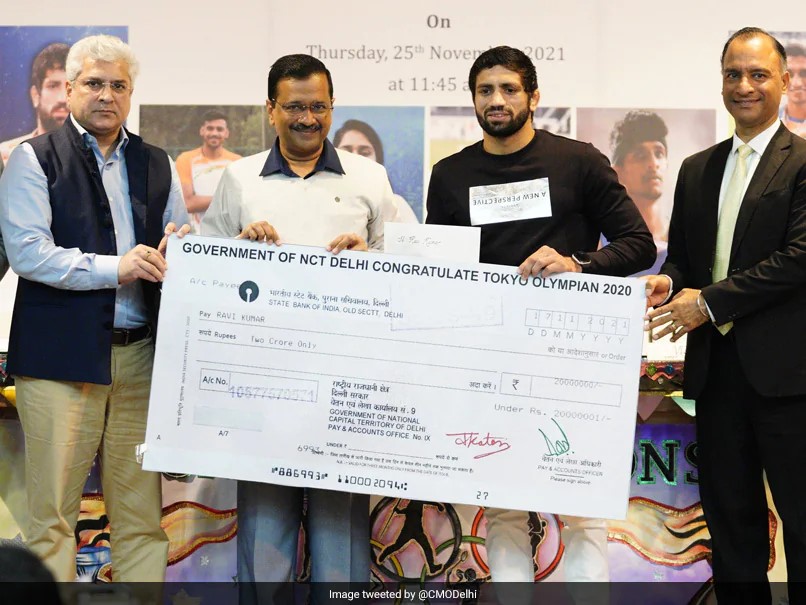 Kejriwal ji reiterated that sports infrastructure was being developed at a much greater level. Spectacular football grounds, sports complexes and air-conditioned wrestling grounds were being built throughout Delhi.
And this wasn't just for the people of Delhi but for everyone.
An Appeal
AAP is entirely run by the people. People like you. You can support AAP in many ways.
Please choose how you can help:
When expressing your views in the comments, please use clean and dignified language, even when you are expressing disagreement. Also, we encourage you to Flag any abusive or highly irrelevant comments. Thank you.