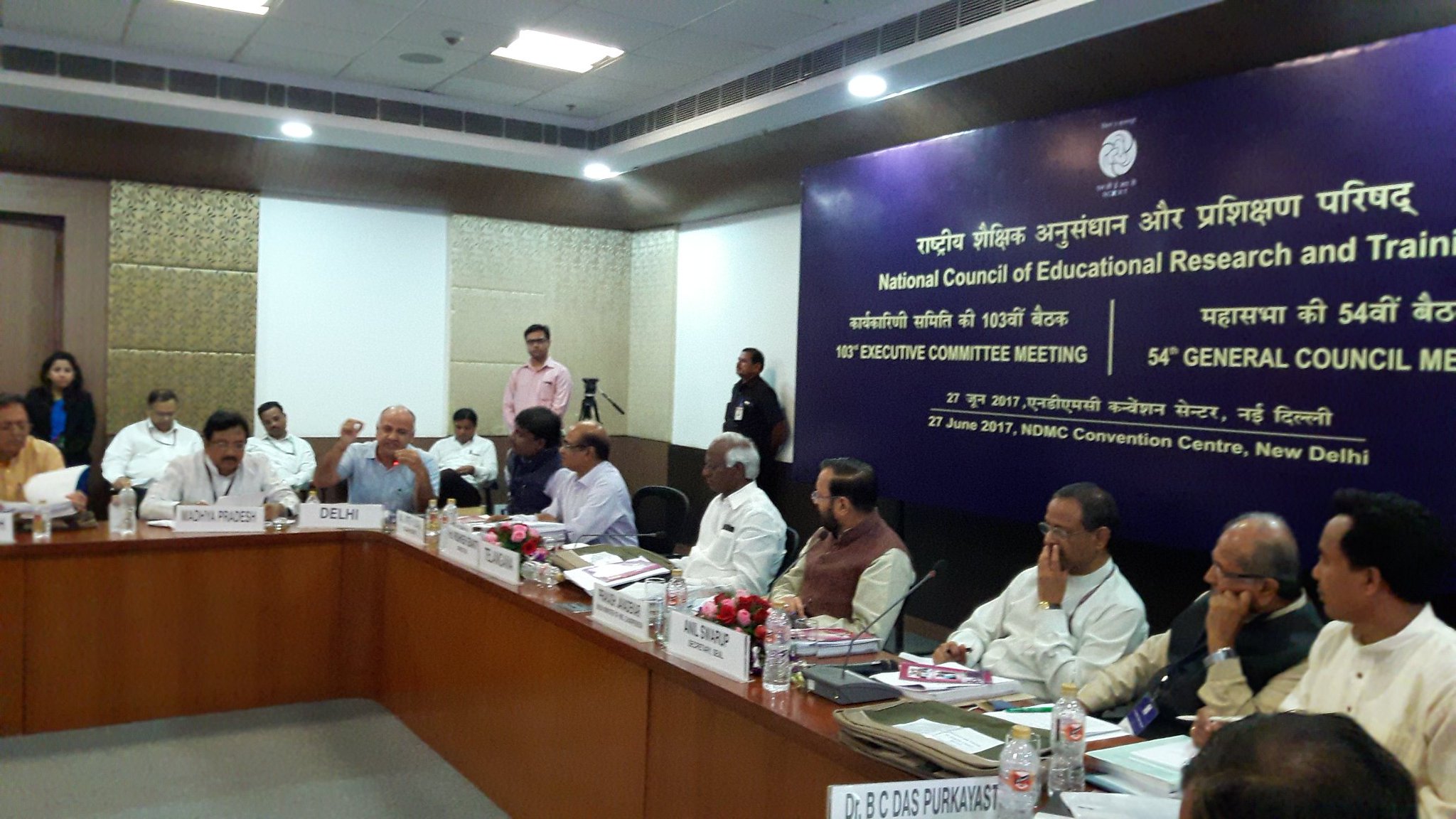 Dy CM Manish Sisodia writes a detailed letter to Union HRD Minister Prakash Javadekar
"Textbooks must not be used as an ideological battleground between the Left & the Right. They must be designed to suit needs of children," wrote Mr. Sisodia
The National Centre for Education Research and Training (NCERT) had invited reviews of NCERT textbooks from states, at the 54th General Council meeting. On behalf of the Government of NCT of Delhi, Education Minister Mr. Manish Sisodia presented a detailed critique of the textbooks and wrote a letter to Hon'ble Union HRD Minister Mr. Prakash Javadekar on the issue.
Mr. Sisodia read all textbooks of each subject over the past few weeks and compiled a systematic review of the textbooks. His letter to the Union HRD Minister also includes subject-wise reviews compiled by the teachers of Delhi.
The Education Minister of Delhi said after the meeting
Successive governments have used education as an ideological battlefield, that is used to force certain narratives on children. Education must not be a platform for such political point scoring. The design of our textbooks must be with the sole purpose of improving learning outcomes of our children. Textbooks should help children build on their own life experiences, so as to generate genuine interest and curiosity among them for the textbooks.
Delhi government's Mentor Teachers have designed special supplementary material for all subjects for Classes 6 to 8 called "Pragati".
Pragati material is aimed at overcoming the shortcomings of textbooks, as felt by teachers. During the meeting, the Deputy CM shared copies of Pragati for perusal of the General Council.
When expressing your views in the comments, please use clean and dignified language, even when you are expressing disagreement. Also, we encourage you to Flag any abusive or highly irrelevant comments. Thank you.