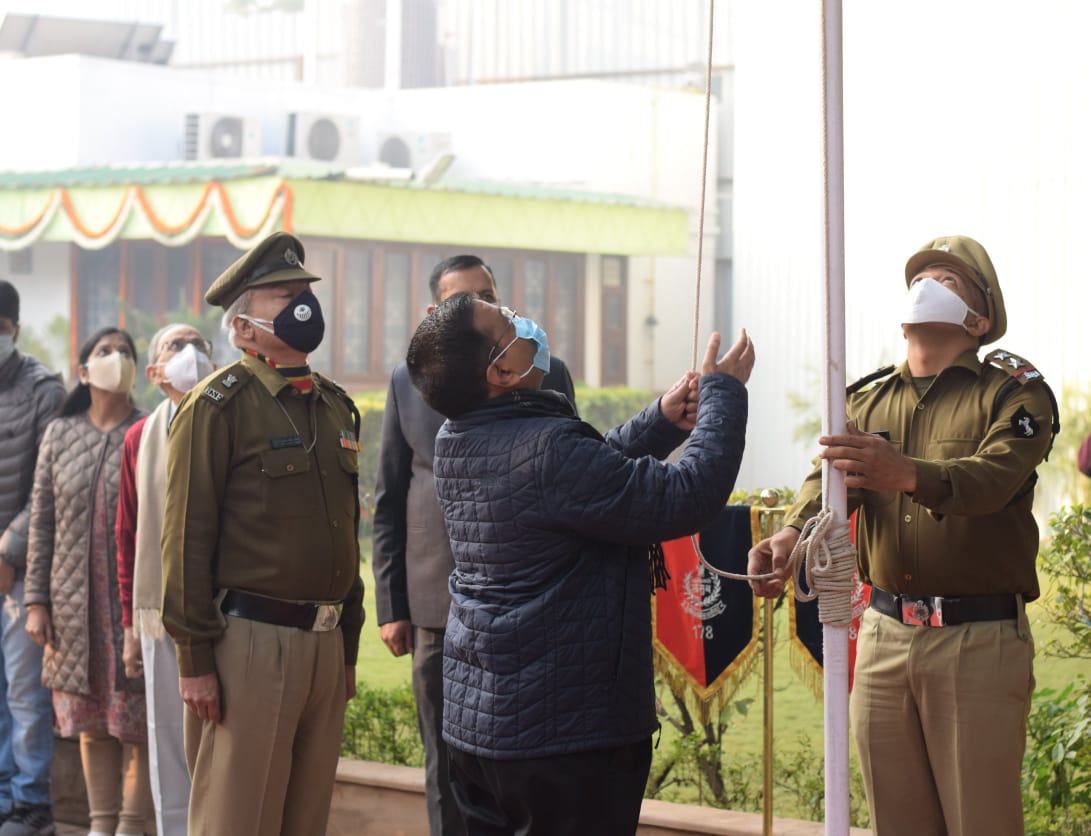 Chief Minister Shri Arvind Kejriwal marked the occasion of the nation's 72nd Republic Day today by unfurling the National Flag at his residence today. Addressing the people on Republic Day, CM Shri Arvind Kejriwal saluted the contributions of the medical fraternity, soldiers, farmers, sanitation workers, etc. He said that despite such difficult circumstances, the entire nation has witnessed glimpses of bravery of such warriors, and nations' strong unity on different occasions.
The Chief Minister's Office tweeted, "Hon'ble CM Shri @ArvindKejriwal hoisting the National Flag at his residence, as India gears up to celebrate its 72nd Republic Day. #HappyRepublicDay2021"
CM Shri Arvind Kejriwal also addressed the public through a video message. He tweeted, "Corona warriors, sanitation workers, soldiers and farmers, we salute these heroes of the country on this Republic Day. Happy Republic Day to all the people of the country. #HappyRepublicDay2021"
Addressing the people through a digital message, CM Shri Arvind Kejriwal said, "The nation is celebrating the 72nd Republic Day today. In the last one year, we have witnessed glimpses of our great Republic and its strong unity on different occasions. In the midst of the biggest epidemic that has hit humankind, we witnessed our doctors and nurses serving people by risking their own lives, witnessed sanitation workers ensuring cleanliness in the city, witnessed our brave soldiers protecting the country and serving the people of this great republic. We saw the dedication and struggle of our farmers."
"Today, the whole of India salutes these true servants of the country who have stood firmly in such difficult times. With new hopes, I wish the people of the greatest republic in the world a very Happy 72nd Republic Day. Jai Hind," he added.
When expressing your views in the comments, please use clean and dignified language, even when you are expressing disagreement. Also, we encourage you to Flag any abusive or highly irrelevant comments. Thank you.