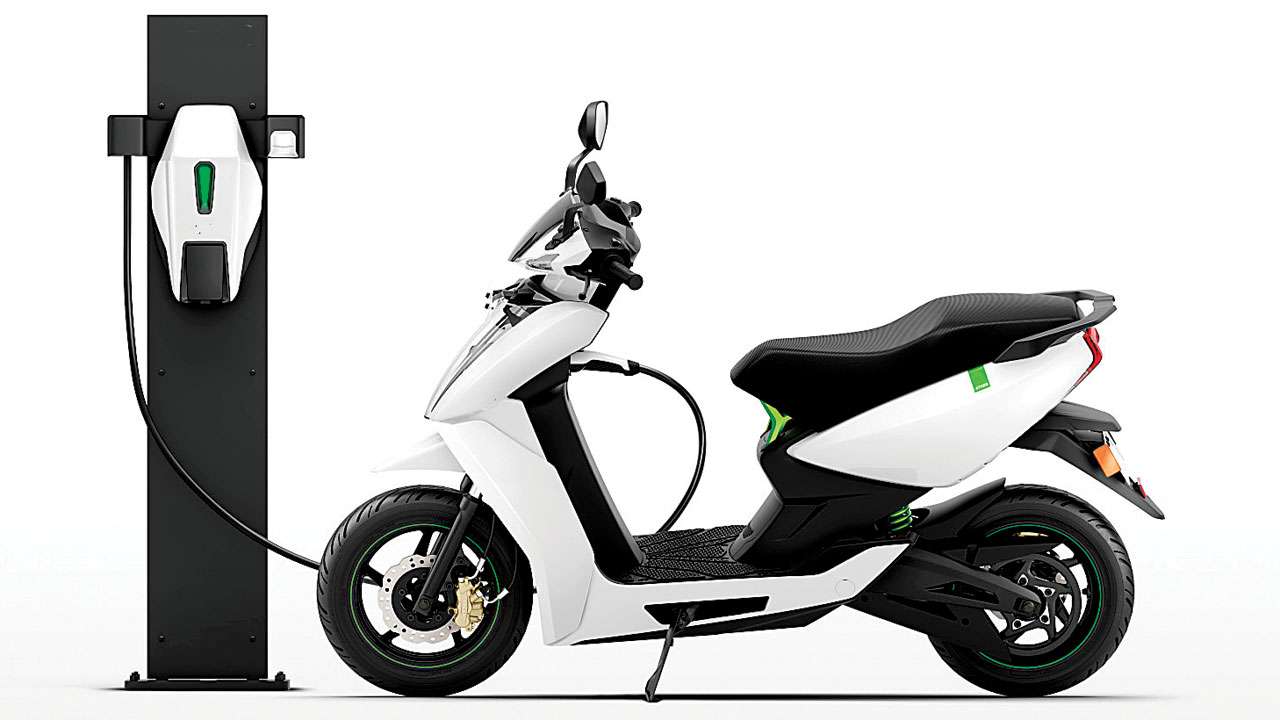 The first week of the Delhi Government's Switch Delhi campaign for Electric Vehicles starts today with the aim of sensitizing and informing Delhiites and encouraging the adoption of electric two-wheelers in the national capital.
A study by The Energy and Resources Institute (TERI) shows that vehicle pollution is the cause of 28 percent of PM2.5 emissions in Delhi, and two wheelers constitute 7% of this pollution. Considering Delhi's context, the policy lays special focus on the two-wheeler vehicle segment. Two-thirds of the vehicles in Delhi are two-wheelers and hence, this segment needs to be the one pushing for early adoption for the success of the Switch Delhi campaign. "Delhi's EV Policy especially focuses on incentivizing the purchase of two wheelers, which comprise 2/3rd of all vehicles in Delhi and cause maximum pollution", said Hon'ble Transport Minister Kailash Gahlot, kickstarting the first week of the Switch Delhi campaign.
Delhi's EV policy offers various financial and non-financial incentives on the purchase of two-wheelers. A purchase incentive of Rs. 5,000/- per kWh of battery capacity shall be provided per vehicle to the registered owner and subject to a maximum of Rs. 30,000/- per vehicle. For vehicles that are eligible for purchase incentives shall also receive a scrapping incentive of up to Rs 5000 for scrapping and de-registering old ICE two-wheelers registered in Delhi.
Road tax and registration fees will also be waived for all electric two-wheelers during the period of the policy.
Shri Kailash Gahlot said, "The total cost of ownership of an electric two wheeler over a period of 10 years is approximately 50% of that of a petrol scooter in Delhi and approximately 54% of that of a petrol bike in Delhi, as per analysis by RMI India. Electric two wheelers are upto Rs. 2.05 cheaper to drive per kilometer as compared to petrol scooters and upto INR 1.82 cheaper to drive per kilometer as compared to petrol bike. Electric 2 wheelers would achieve cost parity with the petrol scooters and bike in a maximum of 6 months."
Analysis by RMI India reveals that subsidies provided on electric two wheelers under Delhi EV policy are reducing the total cost of ownership of the electric two wheelers by upto 30% and have made the upfront purchase price comparable to top selling petrol two wheelers. But the real saving is in operating cost. By switching to electric two wheeler, an individual can have monthly savings of approximately INR 1850 and INR 1650 compared to petrol scooter and petrol bike respectively, or an annual saving of approximately Rs 22,000 as compared to using petrol scooter and Rs 20,000 as compared to a petrol bike.
Under Delhi's EV policy, 23 two-wheeler models are available and eligible for purchase and scrapping incentives across 7 manufacturers namely Hero Electric Pvt Ltd, Revolt Intellicorp Motors, Ampere Vehicles Pvt Ltd, Benling India Energy & technology Pvt Ltd, TVS, Ather, Okinawa Scooters, Jitendra New EV Tech Pvt. Ltd, and Li-ion Electric Pvt. Ltd.
The environmental benefits upon switching to Delhi are significant. Shri Gahlot said, "An average electric two wheeler provides a life time savings of 1.98 tonnes of carbon emissions as compared to an average petrol two wheelers. To put it simply, we need roughly 11 trees to sequester 1.98 tonnes of CO2. We can save our environment by making this switch and we owe this to our future generations."
On the occasion of kickstarting the first week of the Switch Delhi campaign, Transport Minister Shri Kailash Gahlot said, "The Delhi Government has been working tirelessly to lay the ground for a successful transition to electric vehicles in the national capital. I urge Delhiites to now switch to electric, make this a mass movement, take responsibility for our environment, and make our city the EV Capital of India. I assure you, we're here to help you switch to sustainable transport."
Switch Delhi is an eight-week mass awareness campaign by the Delhi Government to sensitize each and every Delhiite about the benefits of switching to EVs to the environment as well as to make them aware of the incentives and infrastructure being developed under Delhi's EV policy. The campaign aims at informing, encouraging, and motivating each and every person in Delhi to switch from polluting vehicles to zero-emission electric vehicles
When expressing your views in the comments, please use clean and dignified language, even when you are expressing disagreement. Also, we encourage you to Flag any abusive or highly irrelevant comments. Thank you.