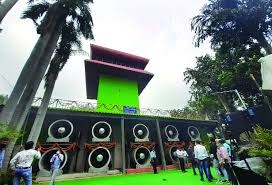 Delhi's multipronged fight against pollution
With the onset of winter, pollution woes increase and a 10-point 'Winter Action Plan' has kicked in.
This year the CM himself is monitoring the situation with daily tweets on air quality. The first deterioration happened as expected by the 2nd week of October. Tweets of stubble burning fire maps of the region also showed increased activity. While Delhi Government has arranged spraying of the bio-decomposer (to remove crop residue without burning) for free, the neighboring states haven't, a disappointment for Kejriwal.
The experimental smog tower at Connaught Place has shown an 80% reduction in pollution while the anti-dust campaign including mechanical sweepers, anti-smog guns, and construction dust guidelines is being strictly enforced. ₹53.5 lakh fines were imposed at 165 sites (as of 13 Oct). Early banning of crackers for Diwali should cause the least inconvenience.
Delhi Government has appealed to its citizens to avoid personal cars at least once a week, to follow Red Light ON, Gaadi OFF and to use the Green Delhi App for reporting any polluting activity.
Yes, Delhi, we care for our air!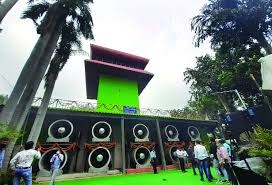 Deshbhakti Curriculum – Creating responsible citizens
"It will not just talk about patriotism, but inculcate a passion for it. It will not preach moral values. We will not expect students to memorize historical facts, but will expect them to introspect about their patriotism," said Deputy CM M. Sisodia.
A refreshing change in approach: to orient the students into becoming "true patriots" by understanding social and civic responsibilities instead of the present objective of just making them into "money-making machines".
Inspired by the lives of selfless freedom fighters and public figures and hence launched on the birth anniversary of Bhagat Singh in all Delhi Government schools, this curriculum will be imparted from Nursery to Class 12.
The framework promotes plurality, scientific temper and more…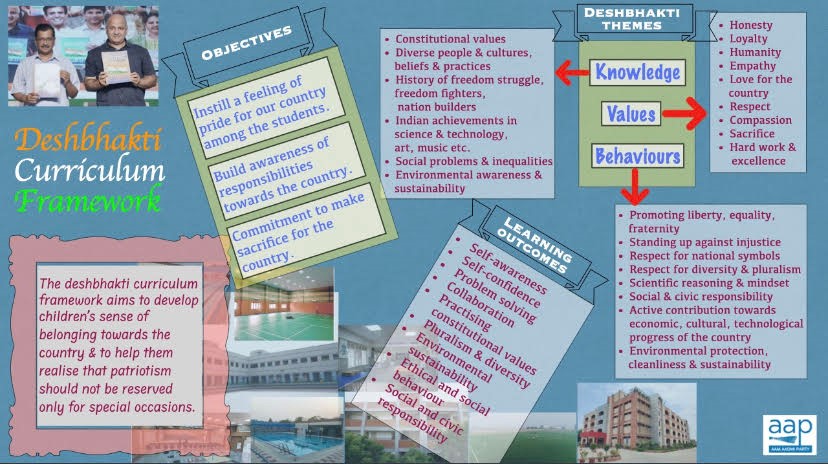 This year – 2 lakh students shifted from Private schools to Delhi Government schools
This year, Delhi witnessed a welcome shift. 2 lakh students took admission in Delhi Government schools moving from private schools. In Delhi, since the last few years after Kejriwal Government started its famous Education Revolution, Government schools have been delivering path-breaking results and have consistently performed better than their private counterparts.
With this, students from all backgrounds are increasingly joining Government schools making the dream of AAP to provide equitable and world-class education to all, come true.
Kejriwal Government hands over ex-gratia amount of 1 CR to support the families of martyr
To support the families of martyrs, Kejriwal Government gave Samman Rashi to the families. CM Arvind Kejriwal met the family of IAF staffer Rajesh Kumar to share his grief and hand over financial assistance of 1 Cr.
The government also extended compensation to the families of ACP Sanket Kaushik of the Delhi Police, Constable Vikas Kumar of the Delhi Police, Civil Defence Volunteer Parvesh Kumar and IAF Squadron Leader Meet Kumar.
CM lays foundation stone of hospital at Shalimar Bagh
"Earlier it used to cost ₹1 crore to build a normal hospital bed, but our government is spending only ₹20 lakh to create an intensive care unit bed," Kejriwal said.
This new 1,430-bed hospital will have all ICU beds and will be completed within 6 months. Six other hospitals will also be built in different areas of Delhi. "I think it will probably be a world record that within six months seven hospitals with a capacity of 6,800 beds will be ready" Kejriwal said.
The CM also elaborated on the plans of implementing the Health Information Management System (HIMS), where within one and a half years, every citizen of Delhi will have their own health card.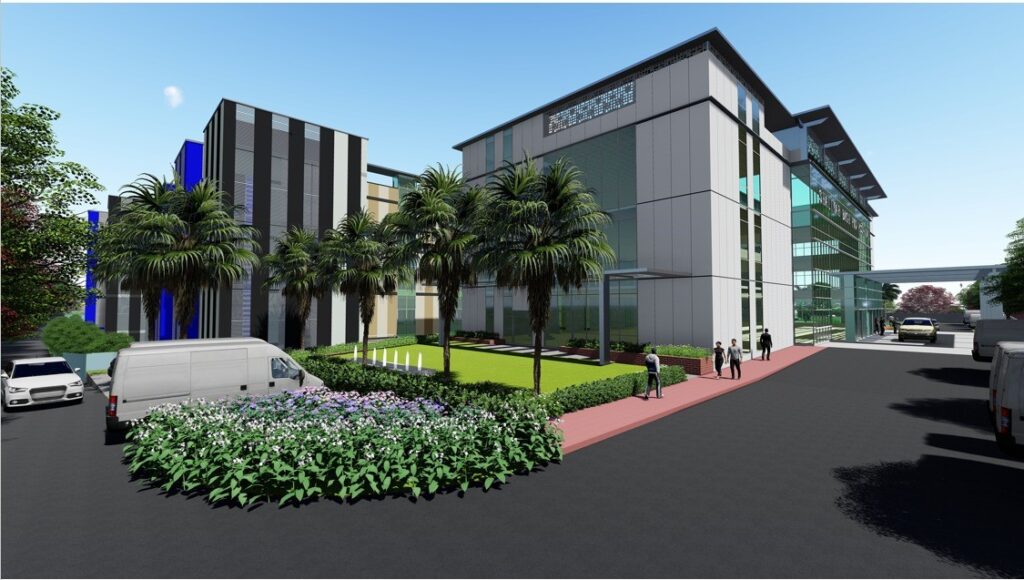 CM Arvind Kejriwal visits Jalandhar to interact with businessmen
"Before the elections, all the parties come to the traders to make money. I have come to you meet you all today. I do not want your money, I want you all as partners." – CM Arvind Kejriwal
AAP has been preparing the blueprint to resolve the issues of Punjab in every sector. Recently, CM Arvind Kejriwal visited Jalandhar to meet and interact with the businessmen of various industries. Businessmen put forward their issues and possible solution to the CM, which was all noted down by the CM. Businessmen are expecting and hopeful to be governed by AAP in Punjab. They are looking forward to the similar reforms which AAP has been able to do in Delhi.
AAP makes inroads into Gujarat
After leading AAP Gujarat to winning 27/120 seats in Surat, Gopal along with 2 new AAP leaders and public figures Isudan Gadvi (a fearless TV anchor) and Mahesh Savani (a businessman and philanthropist) contested the Gandhinagar Municipal Corporation Elections. 162 candidates were in the fray across 11 wards of the GMC.
AAP's 7 Point Guarantee Card included
• Internal City Bus Service (Gandhinagar lacks internal public transport facilities right now), free bus travel for females, students and seniors,
• Free medical tests, Clinics on Wheels like Delhi's Mohalla Clinics, free door-to-door checkup for seniors,
• Free water, 50% cut in property tax, no tax for Outer Gandhinagar Villages until delivery of all basic facilities…
AAP opened its account with a single seat (close to Congress' 2 seats) and secured a healthy 21% vote share from 0%; Surat had earlier recorded a vote share of 31% and 17% in Rajkot.
As AAP is growing its footprint across the nation, it is making inroads into the bastion of the BJP, Gujarat. More and more common people are believing in the power of their vote and voting for clean politics, voting for the 'jhadoo'.
When expressing your views in the comments, please use clean and dignified language, even when you are expressing disagreement. Also, we encourage you to Flag any abusive or highly irrelevant comments. Thank you.